Turning Point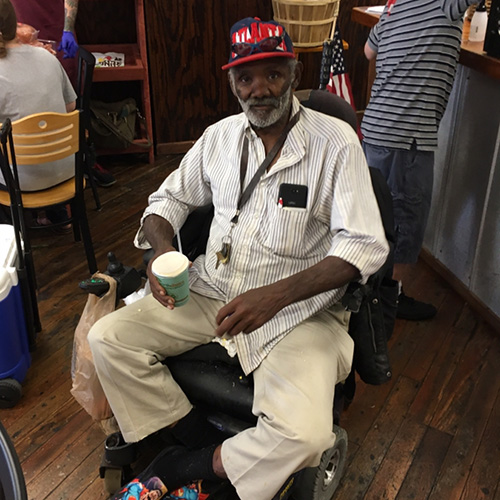 Turning Point is an 8-bed, low-demand house offering private rooms in Jackson, TN.
Mission
Turning Point is long-term supported housing for single, homeless men with co-occurring disabilities. Many mentally ill or disabled homeless men are discouraged by the requirements of traditional programs geared towards helping them become self-sufficient. In addition, many do not fully understand their mental illness and decline available services and treatment. We seek to connect to these individuals and help them achieve self-sufficiency.
Supportive Services
Case Management, including medication management, transportation assistance, and goal setting with established plans for attainment.
Community Services are provided through referrals to organizations in the West TN Continuum of Care (CoC), including medical/dental care, psychiatric services, and legal assistance for disability claims.
The ultimate goal is Permanent Housing Placement, which can be facilitated through the Emergency Assistance department at ARM
Eligibility
Chronic Homelessness, which is defined as being either continuously homeless for a year or more, OR one who has had at least four episodes of homelessness in the past three years, with a disabling condition. The disability can be a mental health disorder, a substance abuse dependency, or a debilitating physical condition.
For questions regarding availability, please call our main office at 731-423-9257, or visit our Open ARM Day Center.