Salt & Light Banquet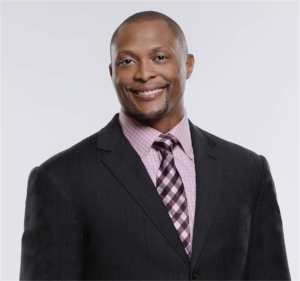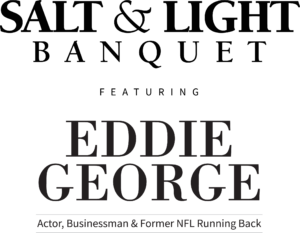 Area Relief Ministries-Room in the Inn will host Eddie George as this year's keynote speaker for the Salt & Light Benefit Dinner Tuesday, September 14, 2020, at the Carl Perkins Civic Center. Dinner begins at 6 p.m., and George will take the stage at 7 p.m. Tickets for the entire evening (dinner included) are $125. Balcony seats for George's speech are $25 but are discounted to $20 for students at the Civic Center Box Office or Eventbrite. Sponsorships are available including VIP for special private reception.
---
Funds raised will support the ministry of Area Relief Ministries-Room in the Inn. ARM coordinates Room in the Inn with 40 churches and businesses to provide services for the homeless to provide housing and meals each night in Jackson, Tennessee. ARM seeks to help the homeless make life changes with job training, job placement and permanent housing, as well as provide emergency services for low-income members of the community. This year marks ARM's 43rd year of serving the community.
With a professional football career spanning nine seasons, George broke records and received a host of awards including NFL Rookie of the Year. He spent eight years with the Tennessee Titans before he officially retired in 2006. He was a star running back at The Ohio State University where he won the Heisman Trophy in 1995. He also served as the spokesman for Gov. Phil Bredesen's GetFitTN program. Presently, George has multiple business endeavors including wealth management, acting, philanthropy and offering his wealth of knowledge as a sports analyst.
George is known for his tenacity and dedication. In a 2016 interview, George said, "Everything great in this world is not going to be easy. The passion drives you; you will reap the benefits and carry through."
For more information about the event or to inquire about sponsorships, individuals may contact Mike Roby at mroby@eplus.net or call 731-234-5642.