The Open Arm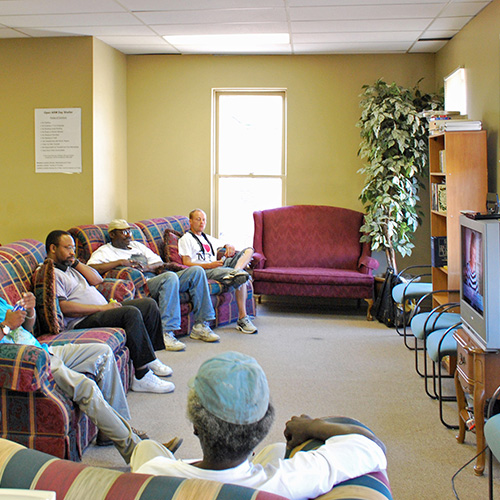 Area Relief Ministries' Open ARM is a day center for Jackson's homeless community that was opened in February 2009.  It is located in a building that was vacant for 7 years after a tornado. Through God's grace, it is now a place of hospitality for those who find no rest on the streets and require a safe haven.
The Open ARM Day Center has developed into the starting point for a life of self-sufficiency for many people. We provide a full host of resources to help clients not only get out of the weather but also get back on their feet.
Case Management

Document Assistance

Medical Care Vouchers

Housing Assessments

Transportation Assistance

Personal Hygiene

Bathroom and Showers

Laundry Service

Ironing Station

Personal Lockers

Refreshment

Coffee

Food (when donated)

Television

Comfortable Furniture

Computers
ARM staff meet with and interview all who want to become clients in order to use the full breadth of our services. A case manager will develop a personalized plan for each client to obtain housing and become self-sufficient. Case managers will also work with clients to deal with medical issues and assist with the documentation.
Open ARM also welcomes volunteers who desire to give their time by serving the "least of these". Our goal is not only to meet the physical needs of the less fortunate in our community; we encourage groups to come and lead our clients in discussion, teach a class, or just form relationships, all of which will help us fulfill our mission to reach the deeper spiritual needs.