About Us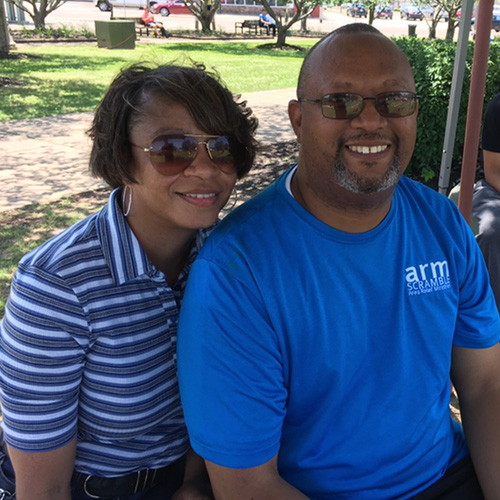 Area Relief Ministries, or ARM, is a faith-based nonprofit organization that has been around since the 1970s in Jackson, TN. Originally created as a collaboratively-funded nonprofit, churches across the community would give to the organization, which was then tasked with assisting individuals at risk of eviction, utility cut-off, hunger, and homelessness. Over forty years later, much has changed at ARM, but its collaborative nature with local churches as the core has not only remained but grown even stronger.
Today ARM operates two different umbrellas of service: Emergency Assistance, which includes case management and follow-up for individuals who have faced a recent emergency and need help getting back on their feet with a one-time assistance voucher to JEA, dental extractions, and certain medications. Homeless & Housing Services facilitate programs from Room in the Inn and Open ARM to transitional housing and work programs including FreshSTART lawn care.
In all of our programs, we know that generous support from our community helps fun services that are faith-based, best practice, trauma-informed, strengths oriented, and collaborative.
Our Mission
ARM's mission is to strengthen our community by providing services that alleviate suffering, promote dignity and foster hope for those in need… as an expression of the ongoing ministry of Jesus Christ.
We serve by empowering people in need to become self-sufficient while maintaining their dignity and by providing coordinated, cost-effective emergency aid.
ARM is a long-standing community partner that cares about Jackson and its people. In a community filled with organizations seeking to make a difference, we think there are a few things that make ARM distinct. We are committed to these as we seek to work with churches and organizations across the city to make our community a stronger one.
Our History
In 1977, the Greater Jackson Fund for Emergency Relief was chartered by area churches as a non-profit organization. While pooling resources, no one church would be overburdened by the need of this community. The fund was handled by local ministers on a rotating basis. In 1980, it was deactivated.
The recession in the early 1980s impressed upon the churches the need for cooperation in response to the increasing number of emergency assistance cases in the area. In 1982, representatives from several churches met and discussed the urgent need to reactivate the fund with a salaried staff person to coordinate the activities. This was made possible by a gift from the First Presbyterian Church of Jackson.
Since persons from the church community would assume responsibility for supervising the fund's administration as well as contribute to its support, the name changed to "The Greater Jackson Churches Fund for Emergency Relief." Over 40 churches were involved in some way with the fund's operation.
Over the years, the organization has changed and grew with the needs of Jackson. At times, we operated Medishare – a group of doctors and dentists, a loan program for women to start home-based businesses, and were active in welfare reform.
In 1983, the fund was made a member agency of the United Way of West Tennessee. This funding provided the financial stability which permitted the Fund to provide both staff and resources to address the emergency needs of individuals and families in the Jackson area. A food pantry was established and a rented church building was turned into an overnight shelter for winter nights that year. It was called the Crossroad Shelter.
In 1991, the Board of Directors and the Executive Director created a mission statement which focused on providing emergency aid and helping people in need become self-sufficient. We recognized the need to help people break out of the poverty cycle. The name was changed to "Area Relief Ministries" to make it more recognizable to the public.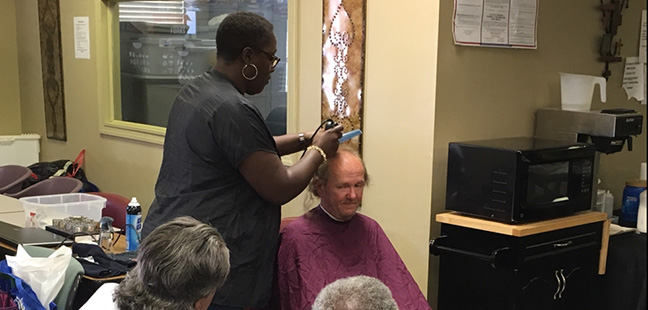 In 2006, ARM's founder and Executive Director, Mrs. Mary Tyler retired and after much prayer, the board hired Lisa Peoples as the Executive Director. ARM then began the Room in the Inn program, in which we partner with local churches to house the community's homeless population during the cold winter months, in 2007. Without a permanent shelter in our city, this program gave ARM another avenue to provide emergency aid to people in need.
In 2009, ARM moved to our new location on Church Street. Due to the generosity of St. Luke's Episcopal Church, the organization obtained the space necessary to begin the Open ARM Day Center, a centralized hospitality center to interact with the homeless population in order to provide the services they need.
We also assisted with utilities through a federal grant program, bought homes as a part of our Move Home program to provide affordable standard housing to low-income families, and operated the HUB Club, an after school and summer tutoring and mentoring program.
In 2017, the board hired the current Executive Director, Mike Roby, bringing years of experience with marketing and fundraising to the organization. After over 40 years since the The Greater Jackson Fund was created, Area Relief Ministries looks a little different. Nevertheless, no matter what form ARM takes, we will continue to strive to fulfill our mission of serving the Lord by providing aid for those in our community who are in need.
ARM is governed by a volunteer Board of Directors with day to day missions carried out by a staff.